"I specialize in OOH advertising" – Anonymous Lady
The first time I heard the term "OOH" was in 2010. I still had an interest in marketing or advertising (not all dreams come true), so I was talking to a woman who worked at one of the biggest advertising agencies in Nigeria at the time. 
Turns out OOH stands for "Out-of-home" advertising. What does that mean? Well, as the name suggests, it means any type of advertising you see when you are outside your home. Think billboards, lamp post adverts, etc.
At Sycamore, we've been contemplating OOH for a while now. Once we got over the cost issue, the next debates ensued: should we do billboards or lamp posts? Which areas in Lagos should we cover? Which advert agency should we use? Perhaps a separate post will address these questions. Just know we didn't tear each other's shirts before deciding to go with lamp posts, primarily on the basis of being able to highlight different messages on separate street poles. We also chose to spread the adverts on both Lagos Island and Lagos Mainland, to achieve some level of coverage across the entire state (of Lagos). This campaign ran for 3 months between April and July 2023.  The success of the campaign wouldn't have been possible without the great collaboration between our awesome marketing team (led by Mojisola Fagbohunlu) and Elev8 Media, the brilliant ad agency we worked with.
Apart from the thrill of being able to point at our name and tell anyone who cared to listen that we work at Sycamore, here are some of the lessons we learned from our 3-month OOH
Lesson 1: Brand recognition drives sales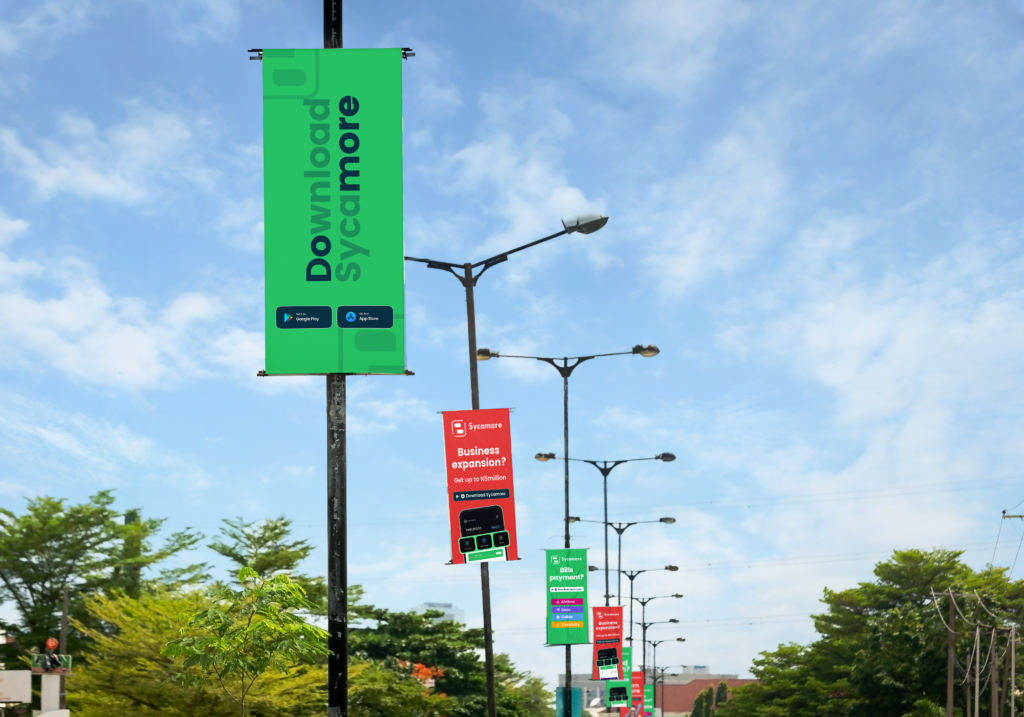 Picture yourself driving on the road and seeing "Get loans with Sycamore" along the way. Imagine that you need to get a loan to take care of an emergency, what company would come to your mind first?
We got a lot of calls and walk-ins, as well as app downloads due to our ads. This was because we were at the forefront of people's minds anytime they passed streets that had our ads. Our sales went up due to the increased brand recognition and awareness. We would share numbers but you might think we are proud😎
Lesson 2: Brand association provides legitimacy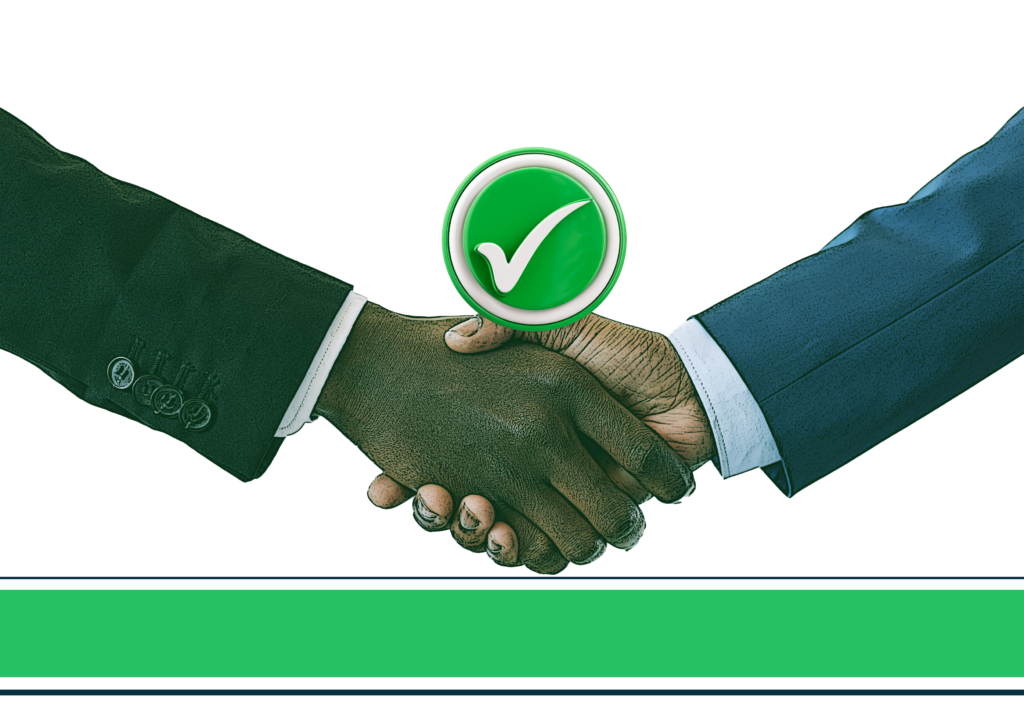 We gained many of our new customers not just because they saw our ads, but because they saw our ads in the same space as more established brands. This automatically generated a sense of legitimacy for the Sycamore brand. This helped us to generate more leads, as it would have been a harder task to accomplish via digital ads alone.
It was also instrumental in approaching prospective investors and partners. More people were willing to engage with us, after seeing proof of our existence outside the internet.
Lesson 3: Increased attention can go both ways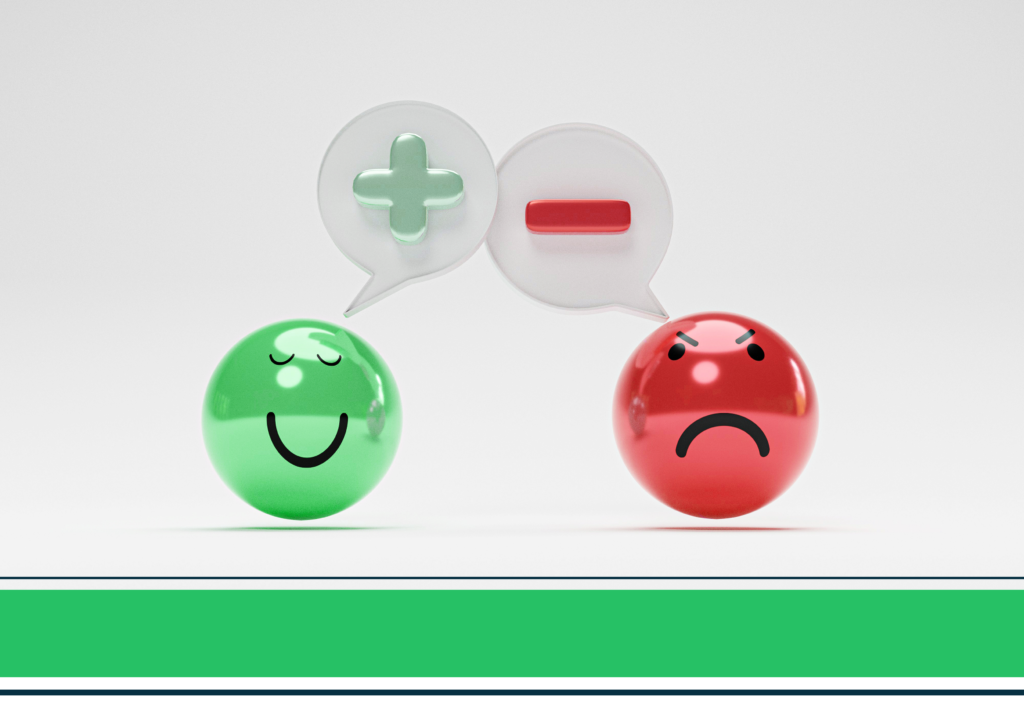 As stated earlier, we gained a lot of brand recognition from our outdoor marketing campaign. Some of it was great: more customers came in, more companies and investors were willing to engage and partner with us, and we were finally getting recognition as a tech startup.
However, the attention had a couple of adverse side effects. Bad actors took advantage of our growing popularity by impersonating us. We also had increased pressure from external bodies on issues that we would normally fly under the radar for.
Thankfully, we had controls in place to ensure that bad actors were fished out, and have added extra controls to arrest this in future. Also, we have ensured that we have met regulatory requirements, so do not have to worry about the increased pressure.
This of course is normal for every company that is looking to grow. With growth comes more responsibilities and pressure.
Looking back at the campaign, we are 100% positive that it was a great choice and would recommend that you do the same for your business – if you can afford it. The best part is that you must not have an exceptionally large budget to run physical ads, the key is to choose the channels that match your budget. You can break your marketing budget to cover both physical and online ads if you want.
Would you like to get a loan for your business growth plans? Why not visit our website to learn more?