Not another loan app
We know what you're thinking – "not another loan app. I already have like 50 on my phone. Why should I download another one?" We feel you. In fact, according to the Federal Competition and Consumer Protection Commission (FCCPC), there are more than 100 digital lenders operating legally in Nigeria. By the way, did you know that Sycamore was the first digital lender to get FCCPC approval in Nigeria😎? In any case, the crux of the gist is that there are several loan apps and they more or less offer similar products and services.
You probably saw this coming, but this is the part I tell you that Sycamore is pretty different from all the lending apps you've seen, used or heard about. Make no mistake, you can access personal loans, business loans, and even pay bills on Sycamore. That said, the app does so much more.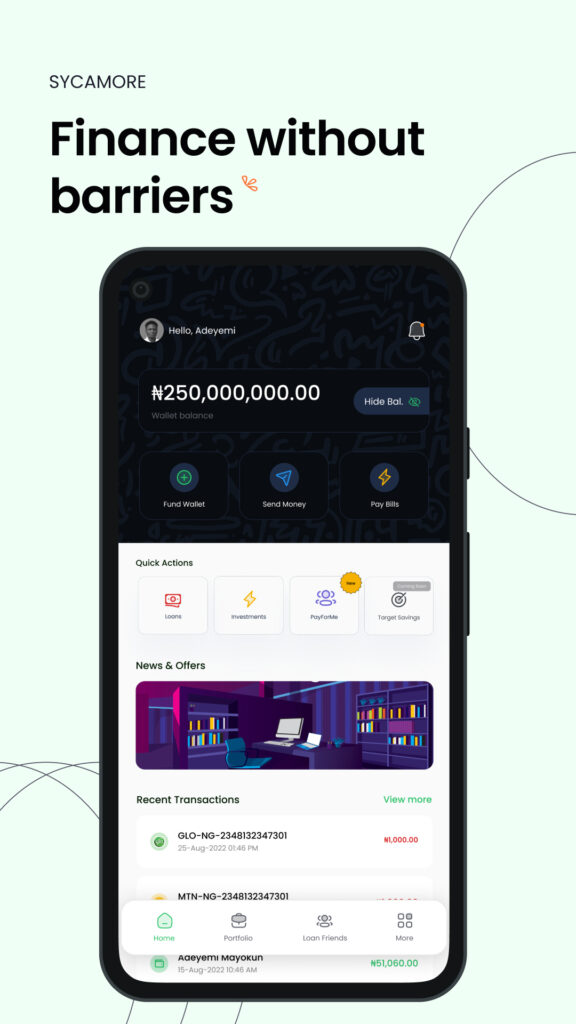 How is Sycamore 2.0 different?
The first version of the Sycamore app was fantastic and got us about 50,000 users. However, we listened to you (the customers), took the feedback and made the product 10x better. Enter Sycamore 2.0: a refreshed version of our mobile app with features so special, you won't find them on any lending platform in the market. Here a 5 stand out features and benefits:
1. Loan Friends

Loan Friends allows people to lend money to friends, and get their funds back. How does it help? Let's just say it does all the hard work if someone borrows money from you – it organises the information in one place, reminds them for you periodically, and debits them on the due date. When you consider the fact that borrowing between friends and family is the most popular source of credit in sub-saharan Africa according to the African Development Bank, you start to get a sense of why this is a much needed solution today. Startup Lagos did a story about Loan Friends which you can read by following the link – you're welcome.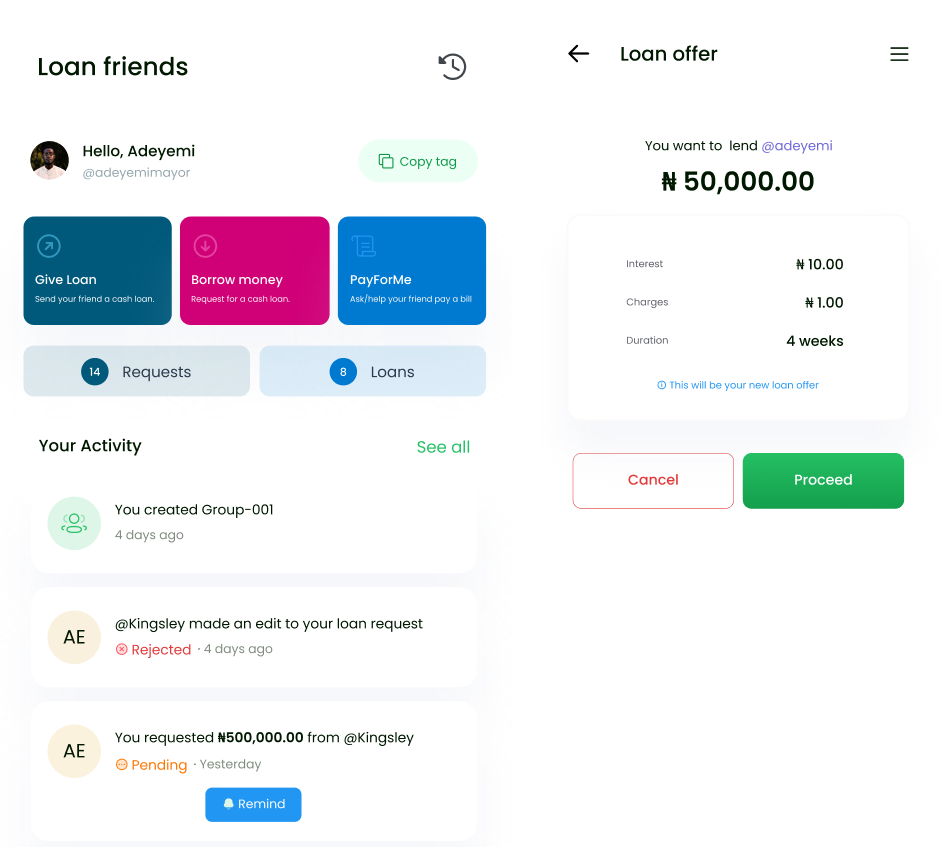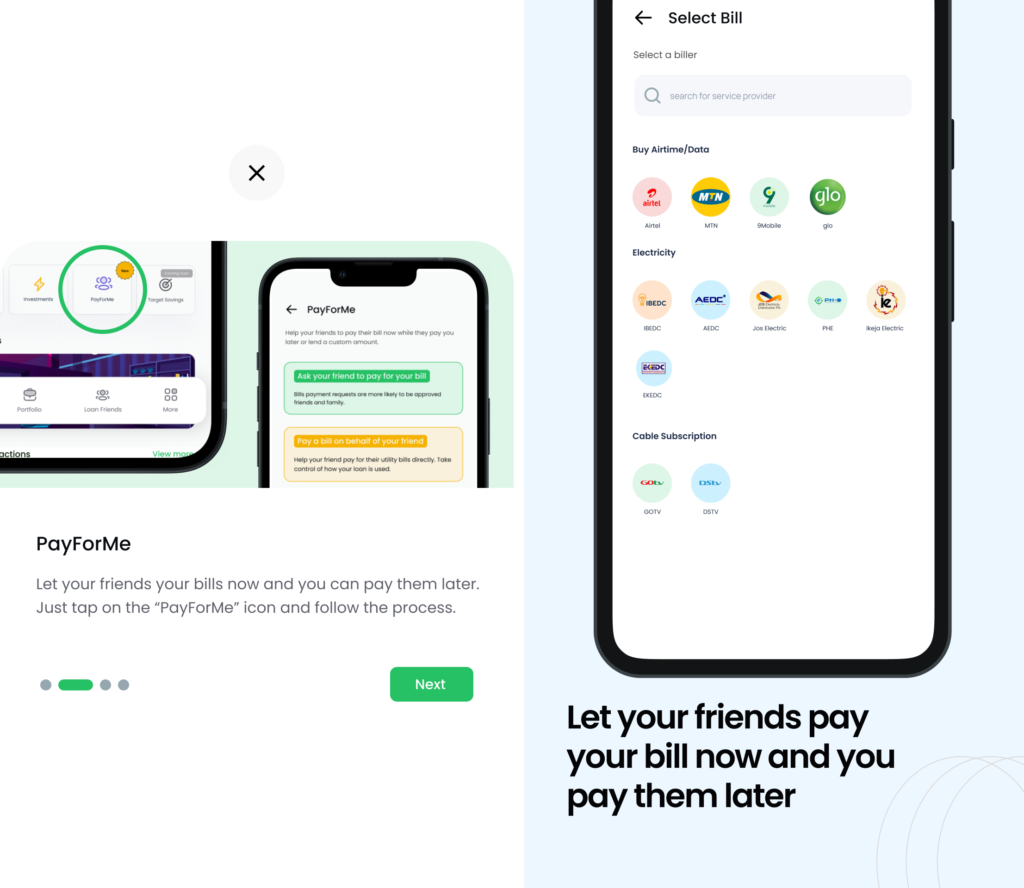 2. PayForMe
PayForMe is a new feature we introduced with Sycamore 2.0. Basically, it allows you to pay bills on behalf of your friend, and it's booked as a loan which your friend can pay back later. It's also not bad to reach out to a friend to assist you with sorting a bill, and you repaying back when you can. Afterall, we all need a little support every now and then.
3. Customise your account number
We have partnered with 2 Nigerian banks to let you open virtual accounts which you can operate from our mobile app – Wema and Providus. When setting up your wallet, you can actually customise your own account number, after the first 3 digits. This way, you can make it something unique to you (e.g. phone number, important birthdays, etc) that you can remember as opposed to any random number. Think of it as taking control of your destiny✊🏾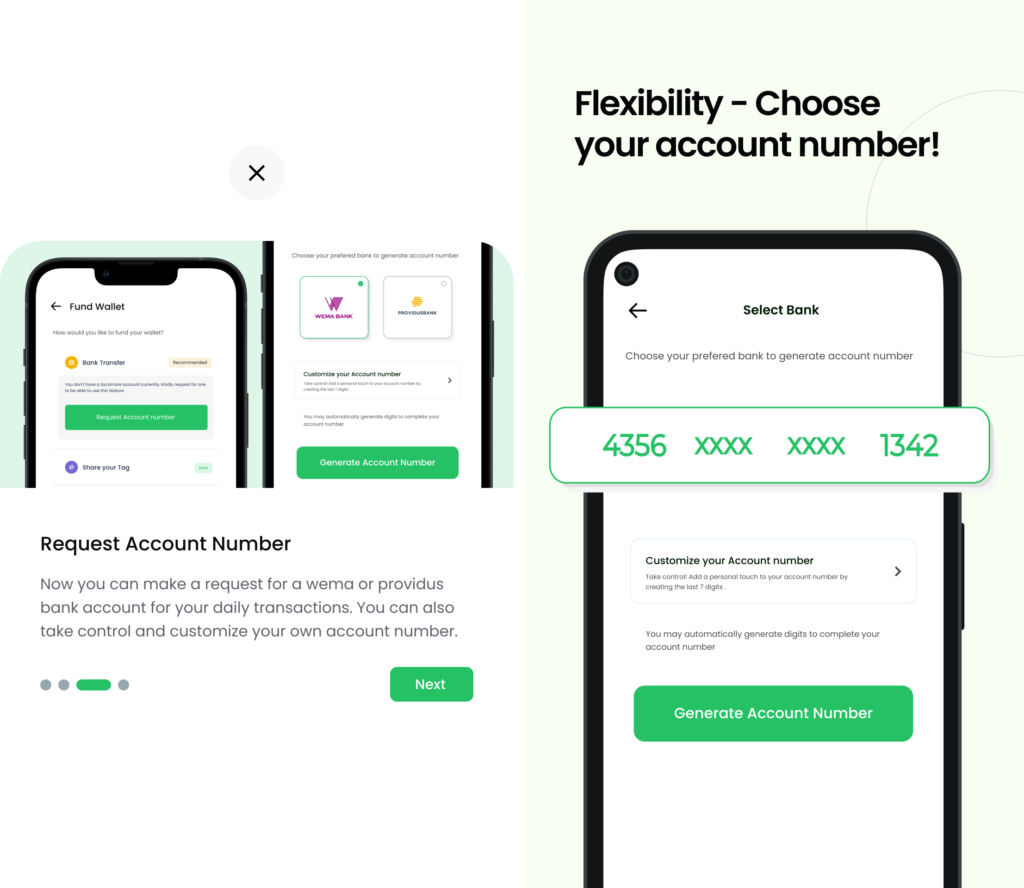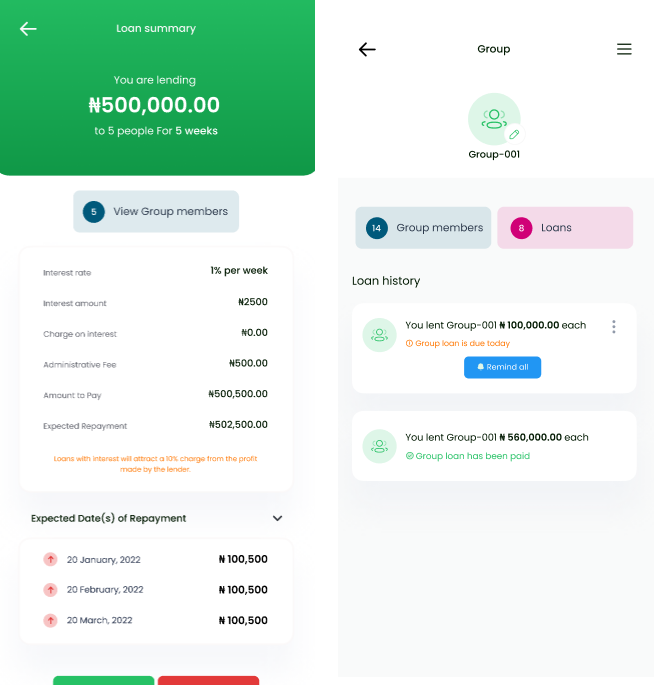 4. Send money to more than one person at the same time

There is a group loan feature under the loan friends category, which allows you to loan money to more than one person at once. Another use case for group loans is that you can use this to transfer money to more than one person, and simply forfeit the loan if you don't need the person to pay you back. Saves a lot of time compared to making individual transfers one by one don't you think?
5. Use of tags to transfer funds
Tags are usernames that modern mobile apps use to identify users. It's an alternative to account numbers, because they can be shorter and much more personal. While many payment apps have used tags, there aren't many (if there are any at all) lending apps that make use of tags to identify users. The best part – sending money to another person using the Sycamore app (with your tag) is completely free. So with Sycamore you have the options of either sending money using tags, or using a customised account number, or the existing bank account of the recipient. True to our word, there's always more for you at Sycamore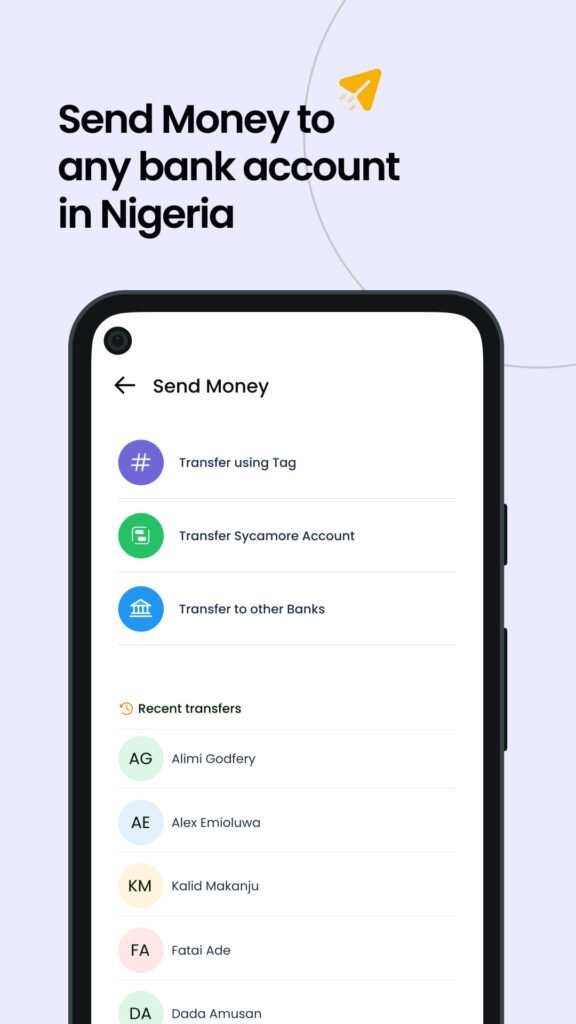 Don't just take our word for it: download the Sycamore app now to try these for yourself. Remember to give us a 5-star rating when you do.